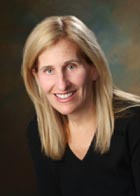 Lauren Sobel co-founded Law School Podcaster in March 2009 with the intent to provide information and advice to those considering law school and a career in the law. She has been a shareholder in a prominent national law firm and has counseled corporate clients on a wide range of business and litigation issues while also leading firm-wide recruitment initiatives, professional performance evaluations and summer associate programs. Lauren holds a JD from George Washington University Law School and she earned a Bachelor of Arts in Political Science from Union College.
Diana Jordan is a host and producer for Law School Podcaster. Diana has interviewed hundreds of authors ranging from John Grisham to Salman Rushdie for the Associated Press Radio Network and barnesandnoble.com. Diana reviews books and interviews authors for TV, the web, radio, and print, and anchors the morning news on 106.7 K-Lite in Portland.

David Shapiro co-founded Law School Podcaster in March 2009. David is an executive with a Los Angeles-based multimedia production and distribution company. Previously, he served as Senior Vice President, Business and Legal Affairs for a publicly-traded, international entertainment company. He also has served as the head of the legal department at a global technology company, as a corporate attorney at Wilson, Sonsini, Goodrich & Rosati and as a Manhattan prosecutor. David graduated from Harvard Law School, with honors, and he is a frequent speaker at legal conferences. He is a member of the National Academy of Television Arts and Sciences and a past Board member of the Association of Media and Entertainment Counsel.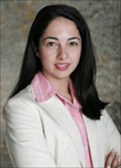 Leila Pirnia is an executive consultant who helped launch Law School Podcaster in March 2009. Leila's background includes launching and running a portfolio of profitable podcast companies including MBA Podcaster (mbapodcaster.com), which launched in January 2006 with the intent to provide information and advice to those considering pursuing an MBA, and Pea in the Podcast (peainthepodcast.com), providing week-by-week pregnancy advice from leading obstetricians, pediatricians and other experts. She was most recently VP of Strategic Planning & Global Brand Management for DIC Entertainment, a leading independent children's entertainment company in Los Angeles acquired by Cookie Jar Entertainment. Prior to this, she was with Merrill Lynch's Global Media Investment Banking Group in New York City where she worked on the AOL Time Warner merger as well as the Vivendi/Canal Plus/Seagrams joint merger. Leila received a B.S. in Finance from Massachusetts Institute of Technology. You can reach her at [email protected].
Law School Podcaster is your online source for everything law school. Our podcasts deliver the information, insight and advice law school applicants and students need to gain admission to the right school and to prepare for the competitive world of law school and beyond. Topics include everything from a behind-the-scenes view of the admission process to post-law school job opportunities and current market trends. Guests include law school deans, alumni, LSAT test preparation companies, law school admissions authors, law school admissions consultants, recruiters and more. On each segment, we will go in-depth and interview the leading experts on a particular topic of interest to law school applicants and students. Listen to the latest episode or browse our podcast archive for the specific information you need to know. Drop us a line and tell us what you'd like to hear.
From law school applicant to legal professional — the Law School Podcaster website is your premier resource for every step along the way.